Looking for the Perfect Guitar for a Beginner? Start With These Tips
Posted at 11:00 • 22 Sep • Collin Watson • Guides
---
Choosing an electric guitar can be a daunting prospect for many players. Given there's such a huge range of brands, models and features, the options can seem endless. Consumers have never before had such a large range of choices available when selecting an electric guitar.
This guide aims to assist new players or those thinking of beginning their musical adventure on the electric guitar.
Often the best starting point is to ascertain what genres of music you like and want to play on the electric guitar. Most guitarists will be inspired to play by having a favourite band or guitarist that they would like to emulate.
Setting a budget
By setting a limitation on your spending, you are making sure that you can actually afford the guitar and you are excluding those guitars that would be above that budget. Electric guitars can vary wildly in price from very very cheap to eye-wateringly expensive.
---
Recommended Electric Guitar Packs for Beginners

---
Pick a brand/model
Now that you have a budget, hone in on what brands/models you like and don't be afraid to ask for advice from the staff. You can do a bit of research and get a rough idea of each model's features, so you have a rough idea for a starting point. Pick a couple of guitars in the model or brand you like and try them out or have the staff demo them for you if you are a complete beginner. It is very important for the beginner to at least to hold the instrument in the playing position to check that it is the suitable size and that they are happy with how it feels. Even if you only know a couple notes, I highly recommend putting your embarrassment aside and have play, we were all beginners once!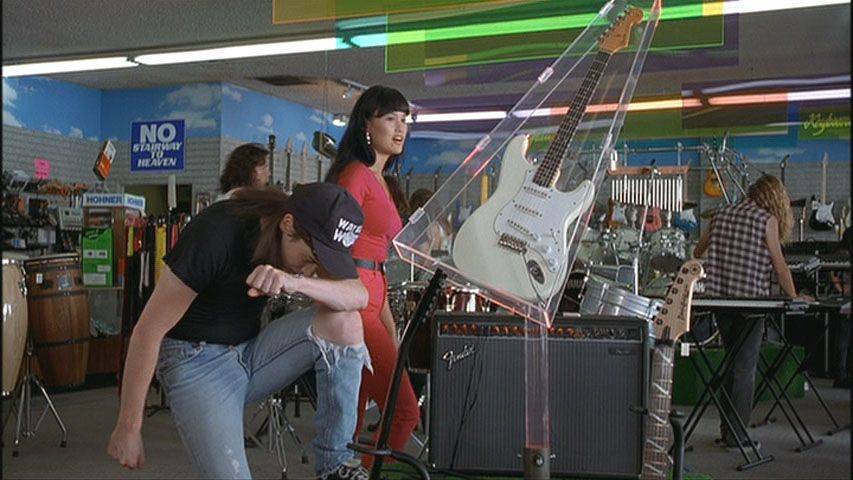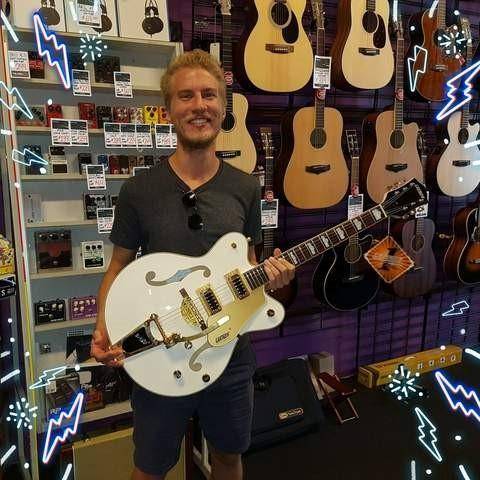 The guitar chooses you
When selling guitars or even buying them myself, I have mostly found that the guitar will choose the person. When a potential customer has a rough idea of what guitar they want, I will grab a couple of guitars that are within their budget and let them play. This way the customer gets a feel for each guitar and their different characteristics and sound. The guitar that is right for you will become apparent when playing or listening to it being played. This might seem strange, but we form a connection with our guitars and they become an extension of our musical creativity.
On writing this blog, I have recently added to my own guitar collection, and I will now explain my own thought process in buying a guitar.
I really like the shape of Ibanez RG style guitars, so I started there. I tried out the Ibanez Iron Label RGIX6DLB and knew straight away that I had to have this guitar. It sounds just like I wanted, plays like a dream, feels amazing to play, and, it even looks stunning. Having set it up with my preferred string brand and set the action, it plays like a dream.
Last words
Figure out roughly what you need from your electric guitar and just come down to our store. We will provide you with all the information you need and help you narrow down your choices. Even if you have never played, we will demonstrate the guitar for you and help you make your decision. 
---
Best concerts that you must see in May

Angela Mitchel published 1 Apr
Follow along for the hottest retro hits. Rock the house

Angela Mitchel published 6 Apr